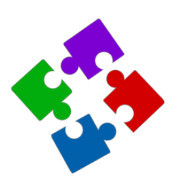 Thank you for your interest in being a potential Link Group teacher/leader! Our teacher application process starts approximately one month prior to each quarter.  There is a mandatory teacher training course that each approved teacher/leader must attend prior to each quarter.  The training will provide teachers/leaders with the tools necessary to run a successful small group.
BIBLE STUDY CURRICULUM
Each quarter, the Link Group committee creates bible study curriculum, which all approved teachers/leaders are encouraged to use.  There is value when multiple Link Groups receive the same teaching.  The provided curriculum is also helpful for leaders who have the desire to teach, but may not have an outlined vision.
Approved teachers also have the option to submit thorough curriculum for the 8 week duration.  Curriculum must include: topic of study/theme, scriptures, discussion questions/topics, activities, and resources/materials used.  Submitted curriculum is then reviewed to ensure it is aligned with scripture and Tacoma Christian Center's essentials of faith.
ACTIVITY GROUPS
In addition to bible studies, we also offer activity based groups. Activity groups can range from sports groups (golfing, skiing, running, cycling) to hobbies (cooking, sewing, painting, scrapbooking).  The types of activity groups offered are dependent upon those willing to lead them.
Activity group leaders must submit an 8-week outline of the proposed activity for the Link Group committee's approval.  The outline will include the following: location, time, cost, materials needed, etc.
APPLY TO LEAD A LINK GROUP
If you are interested in applying to become a Link Group teacher or leader, please fill out the form below, and a Link Group Committee member will contact you.