Mission Statement
To empower, encourage and equip women of Tacoma Christian Center for spiritual growth and development as they build meaningful relationships.
Goal
To create a welcoming environment for all women that fosters fellowship, support, encouragement and spiritual growth and development.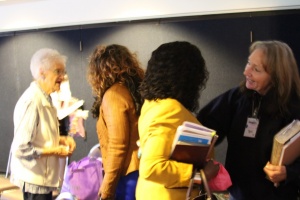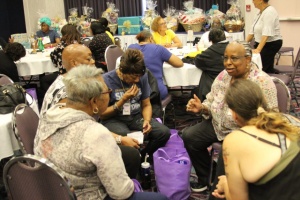 How to Get Involved
Programs and activities are published in the monthly church calendar, the weekly bulletin or by calling the church office. For a specific women's ministry, pick up an individual brochure. We encourage women 18 years and older to participate in the activities offered.
---
Board member Spotlight: Rebecca Busby
How did you hear about TCC?
Roxanne invited a friend to the Christmas program and that friend invited me.
How long have you been with TCC?
18 years
One thing you are grateful to God for?
It is so hard to choose one thing. I guess I would say my mental and emotion stability.
One word that describes you and why?
Love. I have a genuine love for people and I choose to support people, especially women, as much as I humanly can.
Your gifts/talents:
Public speaking, organizational skills, editing, the ability to forgive, my genuine love for people.
Ministries you are involved in or manage?
I am the Manager of the Events and Activities Team; Supervisor of the projection booth and actively work the projection booth; Greeter; Member of the Executive Women's Board;
Leader of the Single Mom's ministry; and whatever else is needed for my church, the First Lady and the women of TCC.