Mission Statement
To empower, encourage and equip women of Tacoma Christian Center for spiritual growth and development as they build meaningful relationships.
Goal
To create a welcoming environment for all women that fosters fellowship, support, encouragement and spiritual growth and development.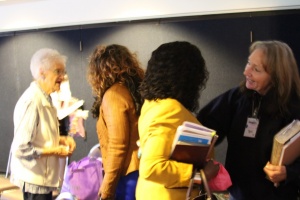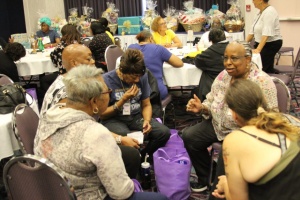 How to Get Involved
Programs and activities are published in the monthly church calendar, the weekly bulletin or by calling the church office. For a specific women's ministry, pick up an individual brochure. We encourage women 18 years and older to participate in the activities offered.
---
Board member Spotlight: Trish Manuel
How did you hear about TCC?
I started coming to TCC with my husband when we first met and started dating.
How long have you been with TCC?
That was in 2005, so I have been here for 16 years.
One thing you are grateful to God for?
I am grateful to God for my children, they have brought so much comfort, joy and love into my heart.
One word that describes you and why?
Faithful.
Your gifts/talents:
I enjoy working with my hands and creating (or recreating) things, building and/or fixing things.
Ministries you are involved in or manage?
I worked in Children's Ministry for 14 years and look forward to seeing our littlest members back in the church, hopefully sometime shoo! I have been with the Women's Board and the Activities and Events committee for 3 years.
---